Welcome to the Copyright Information Center!
---
The students, faculty, and staff of Truman State University all share responsibility to maintain the highest standards of academic integrity. This includes knowledge of the laws that govern the proper use of copyrighted materials.
The Copyright Information Center was created to advise students, faculty, and staff on the implications of copyright law in a university setting and in the general academic community.
---
If you have any further questions about copyright law and policy, please contact:

Janet Romine
Chair of the Copyright Committee
Associate Dean of Libraries for  Research & Instruction
Pickler Memorial Library 107
jiromine@truman.edu
Telephone: (660) 785-7418
---
If you believe your work is being infringed, please notify Truman State University's designated agent using the format required by the Digital Millennium Copyright Act: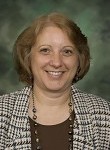 Donna Liss
Chief Information Officer
Information Technology Services
100 East Normal
Truman State University
Kirksville, MO 63501
copyright@truman.edu
Telephone: 660-785-4163
Fax: 660-785-7632